Group Benefits
Group Health Insurance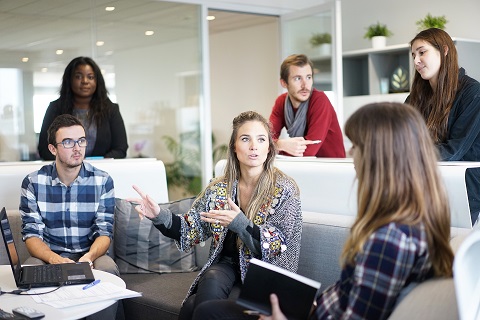 Our program provides access to California, Nevada, South Dakota, and Michigan's leading health insurance carriers and access to HMO, PPO, and HSA plan options. All plans are 100% Affordable Care Act compliant.
Group health insurance includes both small groups and large groups, which have different regulations. In general, small group means up to 50 employees, although there are four states that define "small group" as up to 100 employees. If an employer has more employees than the state's definition of a small group, the plan is considered a large group plan.
Businesses with 1-50 employees can offer plans to their employees starting any month of the year. Depending on your budget, we can help you determine how much to contribute toward your employee benefit plan.
Budget control so health plans won't break the bank, disrupt choice or continuity of care for employees.
Give your employees a choice of health plan options from leading health insurance companies in California, Nevada, South Dakota, and Michigan, including statewide and regional HMO and PPO networks, dental and infertility benefits, and out-of-state access.
Federal tax credit to employers that qualify.
Option for employee-only coverage. If an employer elects to exclude dependents, the dependents may be eligible for subsidies through your particular states Individual Marketplace.
Provides Patient-Centered Benefit plans and alternative benefit plans from major carriers in several metallic tiers.
Stand-alone Dental, Vision, Life and Disability plans.
Available administrative integration. Combined enrollment, bill, and ID card for health, dental, vision, life and disability streamlines and simplifies benefit management.
Simplified underwriting
Group Life Insurance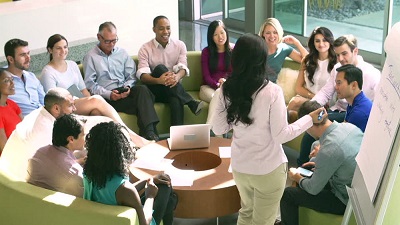 Providing high-quality benefits is a way to show you value your employees. Group life insurance shows you also value what matters most to them.
Why offer group life insurance
This important coverage gives your employees the assurance of knowing their loved ones will be provided for. Employees' beneficiaries can use the benefit to cover final expenses, everyday living expenses, and long-term obligations that may otherwise cause financial strain.
How does group life insurance work
We offer a full portfolio of flexible options. You can pay all, part, or none of your employees' benefits, depending on your needs and goals. And no matter what coverage you offer, we provide strong support for beneficiaries and timely, accurate payment of claims.
Customize a package that works for your business
Employer-paid term life insurance
Epaidyee-paid term life insurance
Guaranteed coverage (no health questions asked)
Spouse and dependent coverage (up to age 26)
Early access to benefits for terminally ill employees
Flexible waiver-of-premium options for qualifying disability claims
Optional Accidental Death & Dismemberment (AD&D) coverage
Employer-paid term life insurance gives your employees worry-free, cost-free coverage, with:
A flat amount, a percentage of salary, or combination benefit options
Coverage up to $1 million
Individual purchase rights that give terminated employees continued coverage
Employee-paid term life insurance allows employees to supplement their group policy coverage—or to elect to pay for high-quality protection that stands on its own, with:
Coverage up to $500,000
The ability to increase coverage during annual enrollment
Portability options for retaining coverage if they leave their jobs
Build a comprehensive benefits package.
Protect your employees and their loved ones with group health, life and disability insurance to help maintain their financial stability, no matter what happens.