Personal Auto Insurance

We can provide a very broad range of coverage that protects you from the risks of lawsuits because of damage or injuries that result from the use of your personal vehicles as well as damage to the vehicles themselves.
In most cases, we can also place risks with a minor violation at standard rates, often with the same carriers. We have limited market availability for drivers with prior violations and youthful operators who are buying separate coverage. We can also offer non-owned auto coverage on a stand-alone basis. We even have a carrier for drivers who hold an international driver's license.
Auto insurance is bundled into different types of coverages. While some coverages, like liability insurance, are mandatory, others are optional. Optional coverages such as comp/collision, uninsured motorist, rental car reimbursement, towing, and other coverages can protect you from financial repercussions should you be involved in an accident.
Our carrier partners include MetLife, The Hartford, Safeco, Explorer and Unitrin, Travelers, Progressive, Commerce West, and Explorer. (Not all carriers offer all products in all states.)
Additional Auto Coverage We Offer
Classic Car
Classic and Antique autos require coverage options that help protect your prized auto possession. Agreed value, comp/collision, liability, uninsured motorist along with parts and equipment are just some of the coverage options to be considered.
Motorcycle
There are two types of motorcycle coverage you will need to have: Bodily Injury Liability and Property Damage Liability. These components are built-in to most motorcycle policies. Other coverage options to consider include Uninsured/Underinsured Motorist, Comp/Collision, and Rental Reimbursement
Boat
Due to an assortment of risks associated with owning and operating a boat, you should also have a range of coverages to choose from. Coverages available include Agreed Value Hull, Total Loss Settlement, Actual Cash Value, Liability, Toxic Waste Liability, Personal Property, Medical Expenses, Uninsured Watercraft, Trailer Coverage, Wreckage Removal, and more. It's important to know that while most boats less than 26 feet can be covered under the insured's homeowner's policy, there are certain limitations of coverage.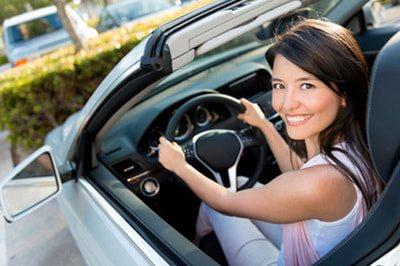 ATV
A variety of insurance coverages are available to ATV owners to protect against several liabilities — all of which can help safeguard the owner from damage, theft, or other types of risks. Along with Comp/Collision and Liability, you may benefit from other coverages for custom accessories, roadside assistance, theft coverage and underinsured/uninsured motorist.
RV
Some RV owners hesitate to purchase recreational vehicle insurance because they think that their personal property housed in their RV will be covered by their homeowner's policy. However, personal property coverage is limited under most Homeowner policies when the property is housed at a location other than the residence premise. For the RV owner to be adequately protected, it's recommended they purchase a separate motorhome insurance policy. The types of coverage that recreational vehicle insurance coverage includes are total loss replacement, personal effects replacement cost, emergency expenses coverages, windshield coverage, medical expenses, among other options.