Medicare
Choose the right Medicare health plan today! We proudly offer UnitedHealthcare Medicare Insurance coverage.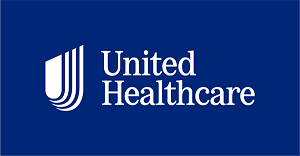 As recent years have shown us, it's important to make your health a priority. Therefore your Medicare health plan must provide quality care from a team of doctors, nurses, specialists, and pharmacists working together for you. Plus, the assurance that comes with predictable costs and $0 copays for preventive care.
What is Medicare?
Medicare is a federal health insurance program and is comprised of four main parts: Parts A, B, C, and D. Together, Parts A and B are known as Original Medicare offered by the government.
Find a Medicare plan for you
UnitedHealthcare offers Medicare coverage for medical, prescription drugs, and other benefits like dental — and we offer the only Medicare plans with the AARP name. Here are the different types of Medicare plans you can choose from — and what they cover.
Plan type

What it covers

Original Medicare, provided by the federal government, has two parts: Part A and Part B.

Original Medicare Part A helps pay for hospital stays, while Original Medicare Part B helps pay for doctor visits.

Part A (hospital insurance) and Part B (medical insurance) are combined in one plan and may include additional benefits beyond Original Medicare, like prescription drug coverage, dental, hearing, and vision care.

You might qualify for a Dual Special Needs Plan if

You're under age 65 and qualify on the basis of disability or other special situation
You're at least 65 years old and receive extra help or assistance from your state

These plans offer benefits and features beyond Original Medicare, which might also include transportation assistance and prescription drug coverage.

Also called Medigap, these plans help cover some out-of-pocket costs not paid by Original Medicare.

This plan helps pay for prescription drugs and can be used with Original Medicare or Medicare Supplement plans.
Medicare eligibility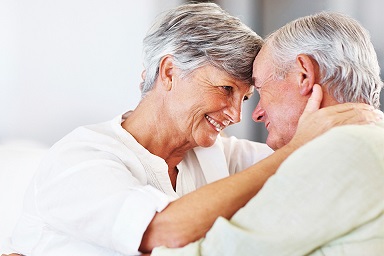 In general, you are eligible for Medicare if you are a United States citizen and /or a legal resident and have lived in the United States for at least 5 years in a row, including the 5 years just before applying for Medicare.
Also, if you are younger than 65 with a qualifying disability or any age with a diagnosis of end-stage renal disease (ESRD) or amyotrophic lateral sclerosis (ALS).
What does Medicare cost?
Medicare and many Medicare plans charge premiums—a fixed amount that you pay each month for your coverage.
You also pay a share of the cost for health care services you receive. There are three types of payments you may have:
Deductible: A set amount you pay out of pocket for covered services each year before Medicare or your plan begins to pay.
Copay: A fixed amount you pay at the time you receive a covered service. For example, you might pay $20 when you visit the doctor or $12 when you fill a prescription.
Coinsurance: A percentage of the cost for a covered service that you pay when you receive it. For example, Medicare might pay 80% of the covered service and the remaining 20% would be paid by you.
When can I enroll?
Your Initial Enrollment Period (IEP) is 7 months long. It includes your 65th birthday month plus the 3 months before and the 3 months after.
Your IEP begins and ends one month earlier if your birthday is on the first of the month.
Your IEP is based on your 25th month of receiving benefits if you become eligible for Medicare due to a qualifying disability.
You should be enrolled in Part A and Part B automatically at age 65 if you are receiving social security or Railroad Retirement Board benefits. Medicare will mail your card to you.
What coverage should I consider?
Think about your needs so you can see how different coverage options might work for you.
Your health
How often do you go to the doctor?
What health problems do you have?
What medications do you take regularly?
Your budget
What are you able to pay each month in premiums?
How comfortable are you covering copays or coinsurance for services?
How willing are you to accept the risk of high out-of-pocket costs?
Your preferences
Which doctors, hospitals and pharmacies do you like to go to?
How important is it for you to have access to health care while traveling?
What other coverage do you have, such as an employer or retiree plan?
Our licensed, Medicare-certified agents are available to help you understand your costs based on a few simple questions. Our agents are able to assist you in comparing plans and help you choose from a wide array of coverage options and to find the one that matches your preferences.
We do not offer every plan available in your area. Any information we provide is limited to those plans we do offer in your area. Please contact Medicare.gov or 1-800-MEDICARE to get information on all your options.